Finally, we had some sun and I was able to photograph my pages! 1 page is missing because I had to run off on an errand and couldn't photograph it in the good light. I'll try to get it stuck in to another post soon!


Hanson in Hyannis. Yes those are silly bands. They were a bit harder to get to stay on the layouts than I had imagined they would be, but I got it to work and hopefully once they are in the protective pages in the scrapbook they will stay put!
Copied this 2 page layout from Creating Keepsakes because it had the tickets going up the side but mine didn't quite reach the ends like theirs did lol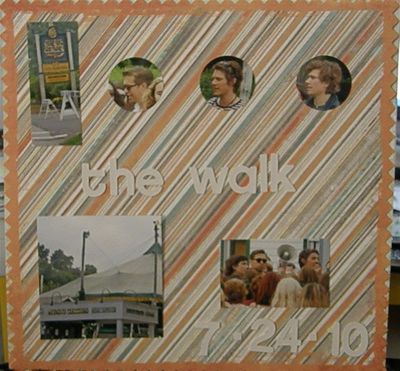 The Walk in Cohasset, which we unfortunately missed, but hung around long enough to see everyone come back at the end.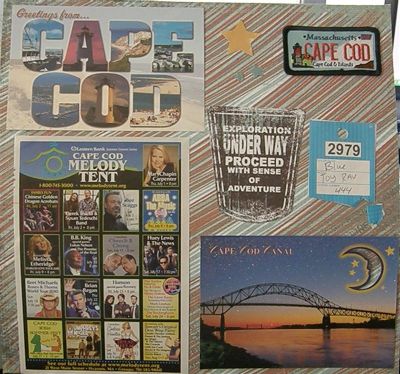 Cape Cod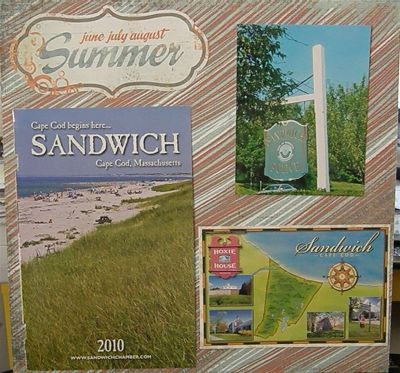 Sandwich

Hanson in NJ. The "Best Buds" is kind of a joke because while I was scrapping there was all the "drama" going around about Isaac and Taylor hating each other and the band breaking up. I thought it would be funny to add it.