Here are some more August pages! John Mayer, Jonas Brothers, Tom Petty, Joey Fatone and some Hanson. Still a couple of more August shows to be posted, but they haven't been scrapped yet… (Also the July Hanson layout that missed the July post!)

My first non-festival front row seated show was Hanson in the round in Cohasset. Pretty much THE best show you could ever be front row for since the stage rotated.

John Mayer's Lounge 101 performance. Might be a little bit TOO busy.

The quote is something Christine and I kept saying before we won our way in. We were going to make a video similar to the "I cry because I love Justin Bieber" video and hoped it would catch John's attention so we could meet him. I'm glad we didn't have to resort to that because I'm not sure a 26 year old crying would have been as adorable as the little girl from the Bieber video lol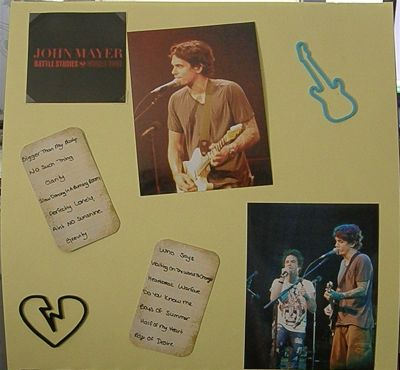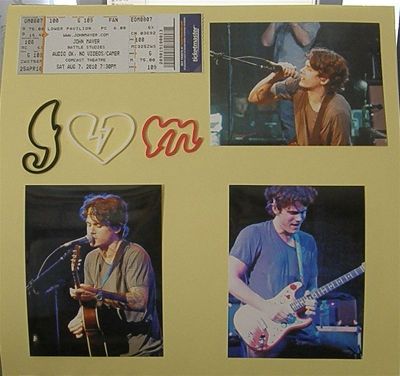 John Mayer's concert pages are pretty basic – but include his silly bands as embellishments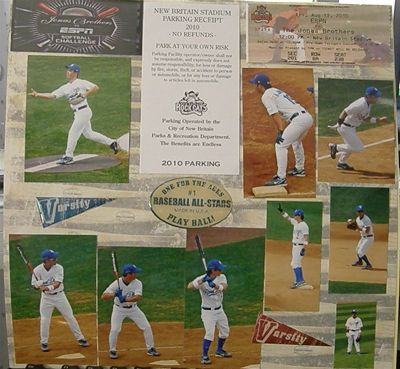 ESPN vs Jonas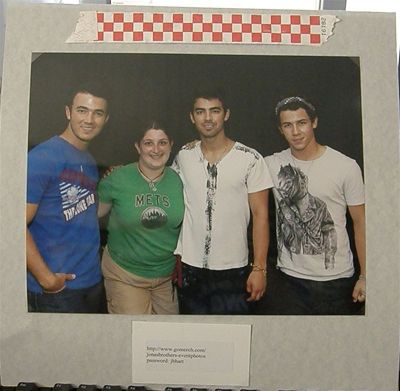 Thanks to Walgreens free 8×10 promo – this page is a little bit more boring than it would have been if I used a smaller photos lol

Finally the Camp Rock stickers I got at the $1 spot at Target have found a good use!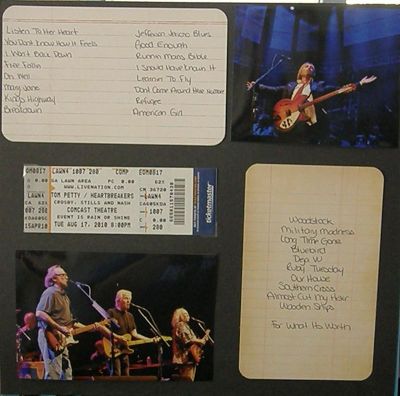 I didn't have my camera at this show, so these photos were snagged from the newspaper's website

JOEY!

Looking back, I probably should have made this one more exciting because it was #50, but I ended up taking more video than photos so I didn't have too much to work with.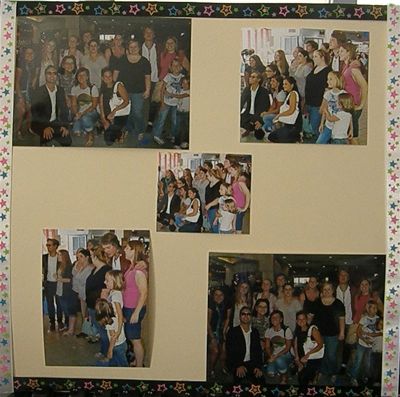 Various different angles of the group photo with Hanson I found on facebook and various other places lol