Some Hanson and Honor Society pages – I still have a TON of scrapping to do, but it is far too hot in my room right now to do any of that.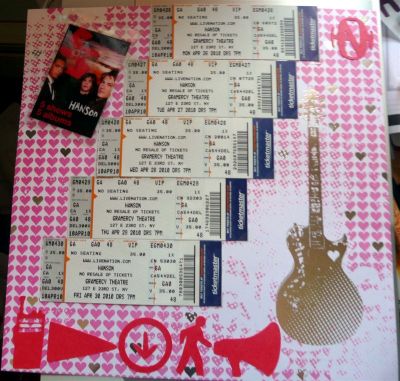 5 of 5 tickets and cut outs – more details on the cut outs to be coming soon – How I made them, etc.

Drum Heads – Zac had a different drum set for each album, the one that he used on the tours for those albums.

Train – each night I tried to snag the ticket they punched to show I had paid, ended up losing one but its all the proof I had that I took 10 train rides lol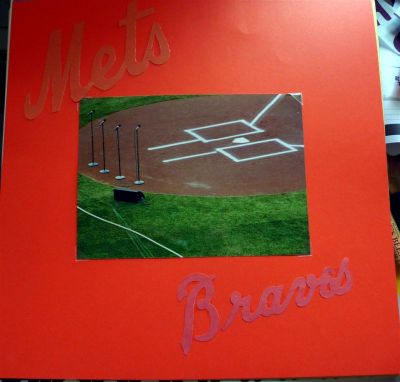 Mets Braves – I hate this page. I made it red so that the green in the mic picture would pop – not thinking that the logos are red/orange. I need to do something to make the logos pop – maybe I will outline them, I'm not sure.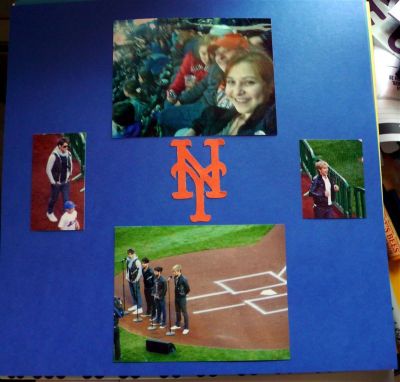 Mets game – Honor Society singing the anthem, Alex and Andy on the field before the game and the girls in our seats. I might add stuff to the corners once I pull out my baseball scrapbook stuff.. or journal.. we'll see.