2004 started a new scrapbook.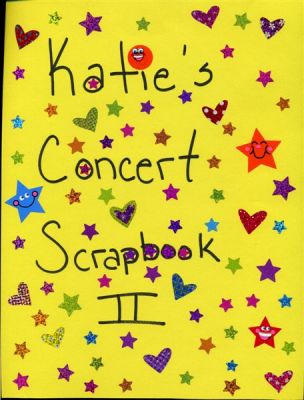 Title page

I won tickets to see Win A Date with Tad Hamilton from KC101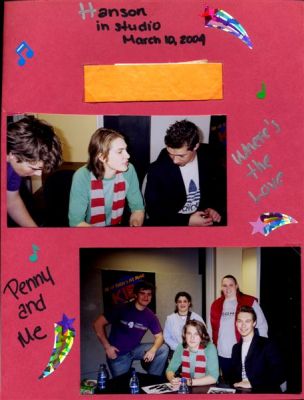 Snuck into a radio appearance that Hanson did in Hartford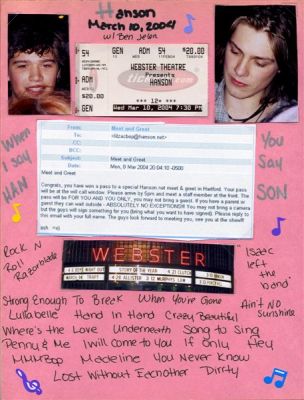 Had a M&G; for Hanson show in Hartford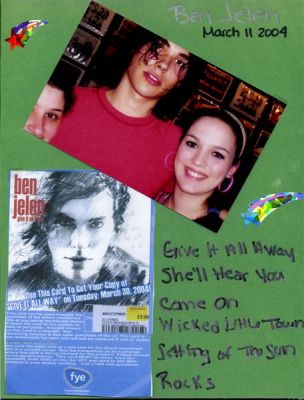 Met Ben Jelen in Albany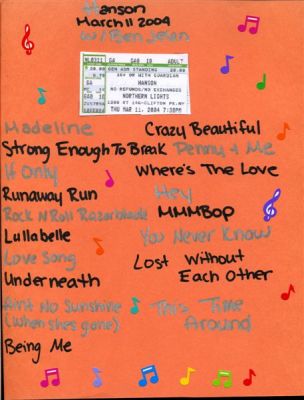 Hanson was much more strict about cameras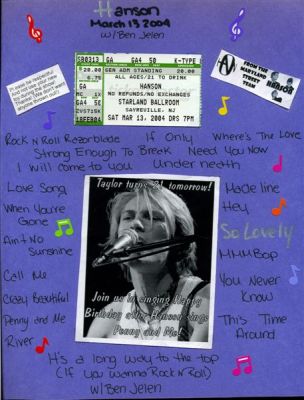 Saw Hanson in NJ too.

Saw Hanson's Acoustic movie in theaters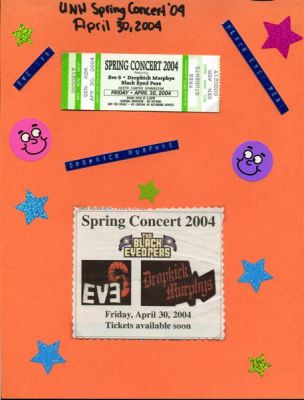 UNH had a spring concert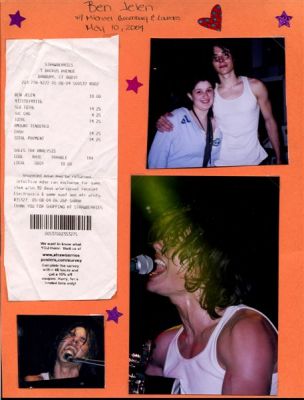 Went to see Ben Jelen at Toad's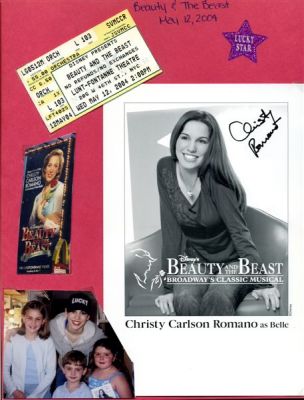 My cousin's met Christy Carlson Romano after Beauty and the Beast

More beauty and the beast

Went to Buffalo to see Hanson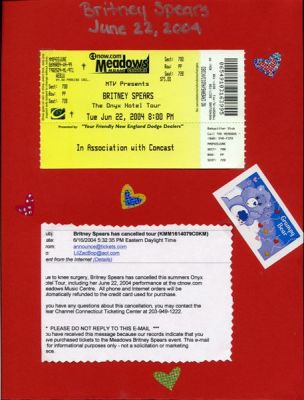 Britney Spears canceled her show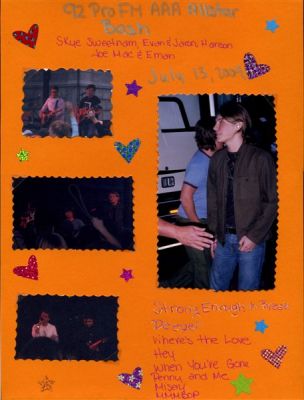 Saw Hanson in Rhode Island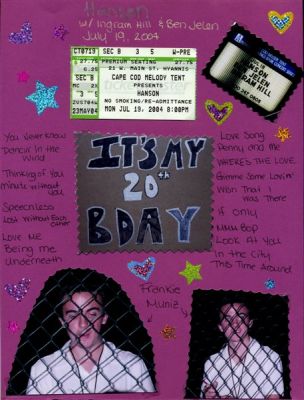 Saw Hanson in MA on my Bday and met Frankie Muniz

Saw Conan O Brien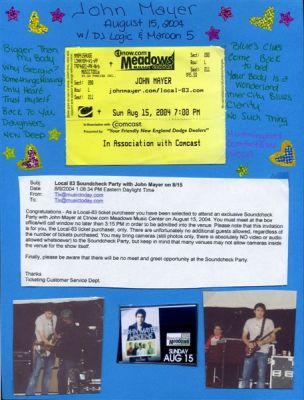 John Mayer soundcheck/concert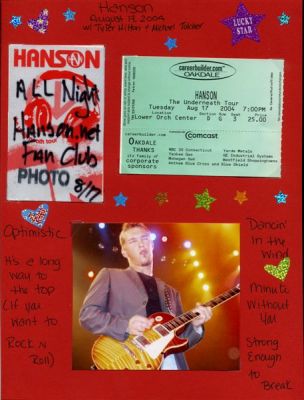 Was reporter for the Hanson concert in CT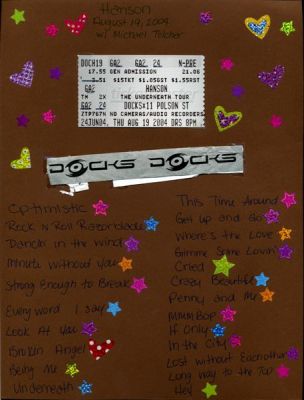 Saw Hanson in Toronto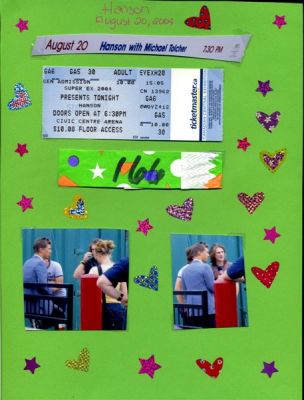 And Ottawa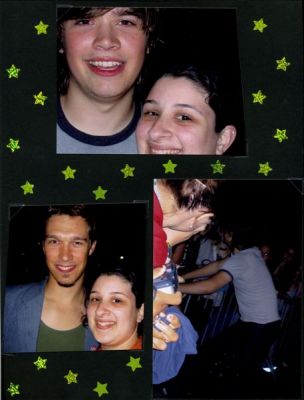 Met all 3 and got pics with Zac and Isaac after the Ottawa show

Saw Hanson in Maine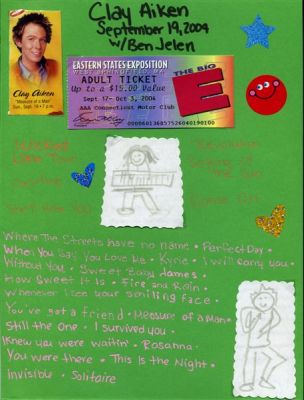 Clay Aiken played The Big E and no cameras were allowed so I sketched him and Ben Jelen as they performed.

Won tickets to see Christmas with the Kranks from KC101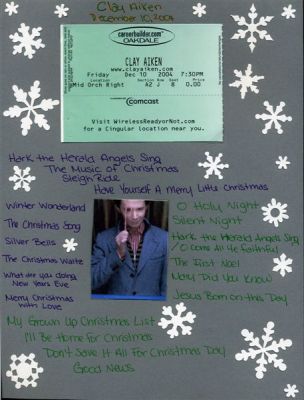 Clay Aiken still didnt allow cameras.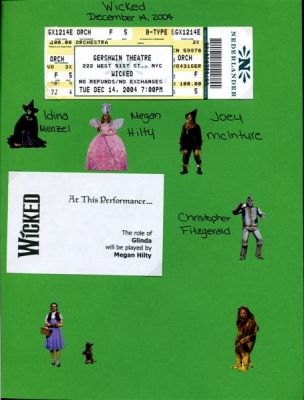 And finished off the year by seeing my favorite New Kid in Wicked on Broadway.