This month's spotlight year is 2000! You can always tell what years Hanson toured in because my concert count skyrockets. (Although I only saw them 2x in 2000 – this will be more evident in later years)
Check them out under the cut, 10 pages for 2000!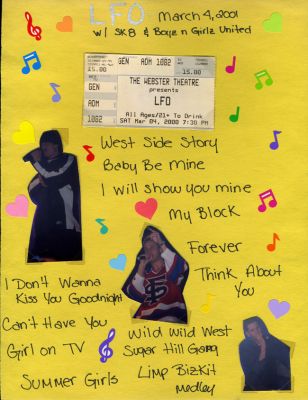 LFO March 2000 (I just today noticed it says "2001" on it, but I fixed it lol nothing like taking 10 years to notice typos…)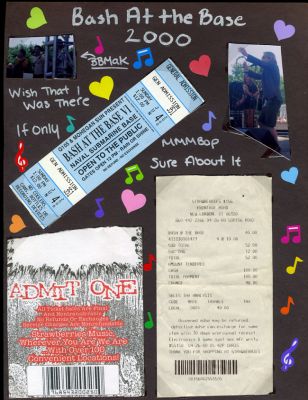 Hanson played bash at the base in June 2000, along with a few other artists.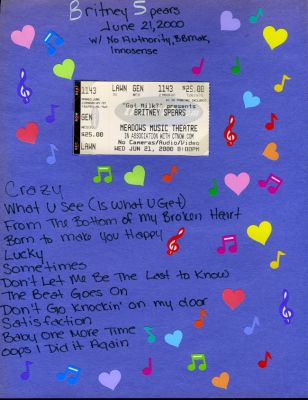 Britney Spears June 2000 – we had lawn so that's again probably why I didn't post any pictures. I'm not sure if I even took any pictures, to be honest.

We went to DC to see NSYNC – here is page 1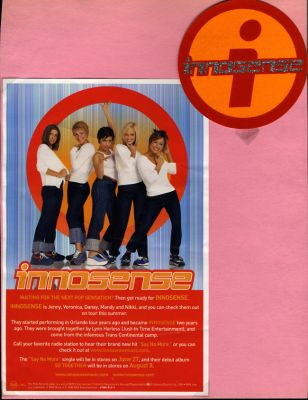 And NSYNC page 2 – some Innosense promo stuff we got while waiting to go inside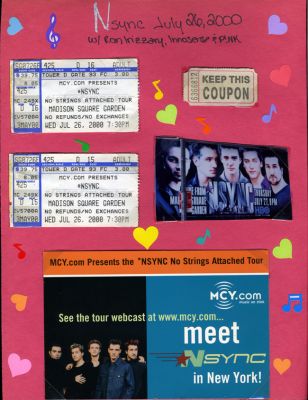 NSYNC at MSG. No idea what the "keep this coupon" was used for.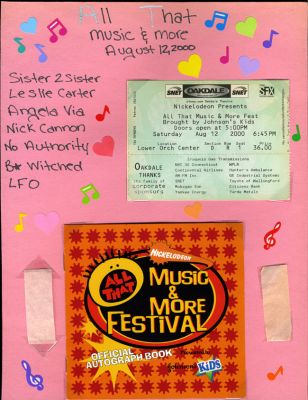 All That Music and More. Where I could have met Kenan Thompson and Nick Cannon. Didn't care to. Now Kenan is on SNL and Nick runs Teen Nick and is married to Mariah Carey. Who knew?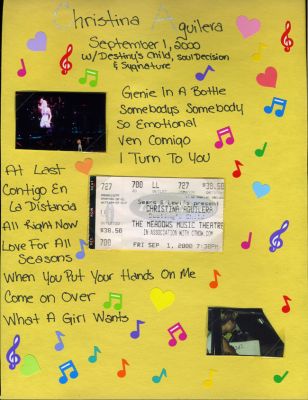 Christina Aguilera. When I fell in love with soulDecision.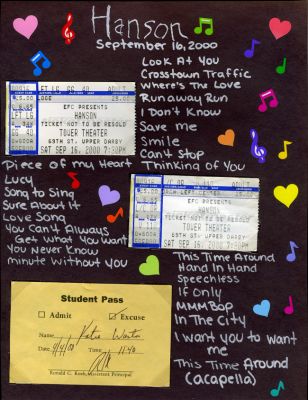 Hanson, Philly.
The hall pass is actually from when the This Time Around single CD was put on sale and my mom took me out of school early to go buy it. (I had study halls for the rest of the day so I thought it was dumb to stay in school when I could be listening to Hanson!)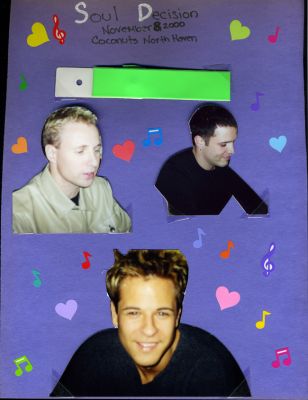 soulDecision CD signing