I am slowly trying to get all my scrapbook pages scanned or photographed to post on my website which has been under construction for WAY too long. So one Friday a month I have decided that I will post old scrapbook pages. I chose to only do this once a month because some years I went to a LOT of concerts (although nothing compared to recently!) and it will take me time to get the free time to scan and edit the images.
Today is 1998 – I went to just one concert, Hanson. Check out the scrapbook pages under the cut. (Keep in mind these were scrapped long before it was the "in" thing to scrapbook so supplies were limited and all these old pages are done on construction paper!)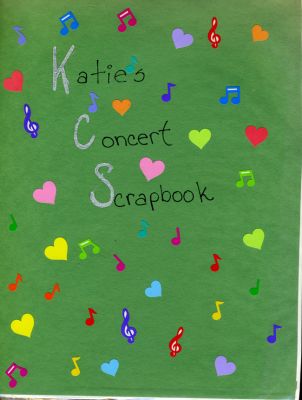 This is my first scrapbook title page. These will be thrown in here and there, though they aren't really all that interesting.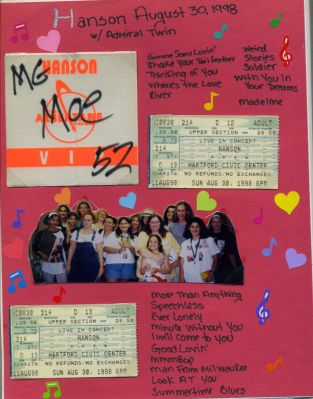 My first concert page comes with a fun M&G; pass. A bit of a sign of things to come, I guess 😉